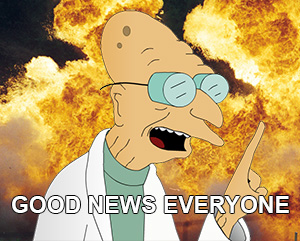 UPDATE
All right, so after switching up a plugin, our login options are working properly (including Steam!). You can also log in via Blogger and, if you still have one, LiveJournal. Yes, LiveJournal.
* * *
Good news everyone!
You can now log into the good ol' Clan of the Gray Wolf site using the following options:
Regular account login
Google
Facebook
Twitter
Tumblr
STEAM
Yes, you read that right, you can even log in through Steam. We love you, WordPress. We love you a lot.